Photography exhibition featuring some of the Welsh language pioneers of pop, rock and folk entertainment from the 60's and 70's.

Pioneers of Welsh Pop is a fine art photography project which is capturing some of the Welsh language pioneers of pop, rock, folk and entertainment from the 1960s and 70s. These icons helped change the face of popular music and entertainment in Wales.
Mature student Tony Charles has undertaken this special project linking past and present themes in the images so that where possible, the subjects have some identity linking in with their past.
The photography project comprises twelve black and white images of selected pop pioneers. The project is part of Tony's university degree course in Photography. The course is delivered by Bridgend College at the Arts Academy in central Cardiff, for the Cardiff School of Art & Design, CardiffMet University.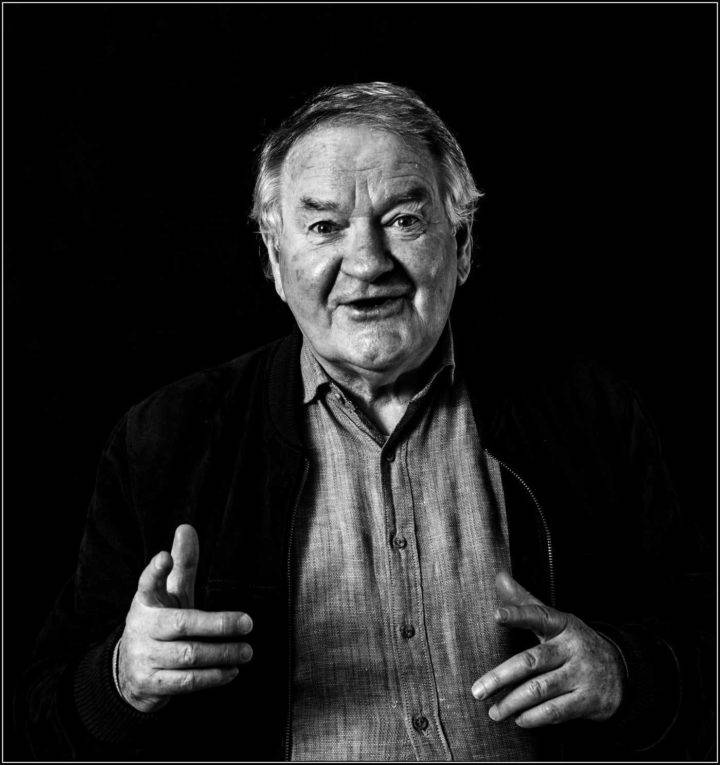 Tony said, "The 1960s saw the emergence of new Welsh talent pioneering pop, folk and rock music in the Welsh language. I was able to photograph some of the new emerging talent in the 1960s such as Heather Jones and Geraint Jarman when we were all teenagers. Now, some 50 years later, I saw an opportunity to look back and photograph some of these popular artists as they are today. Some are still performing. I am grateful to Heather and also my tutor Aled for their help during the year and also to Aled Wyn Phillips at Yr Hen Lyfrgell for his help in making the venue available for the exhibition.
The idea started in discussion with my tutor Aled Rhys Hughes when we talked about my keen interest in people and portraiture. Heather Jones, a long-standing friend of my wife Sue and I, helped me with her knowledge and involvement in the Welsh entertainment scene. We had to focus the direction I was going to take with the project and she helped with contacts and advice."
The exhibition is the result of twelve studio shoots. The images comprise Heather Jones, Meic Stevens, Gwyndaf Roberts, Delwyn Sion, Hywel Gwynfryn, Geraint Jarman, Dewi 'Pws' Morris, Huw Jones, Dafydd Iwan, Frank Hennessy, Y Dilau – Mair Robins, Gaynor Walter John and Meleri Mair, and Maldwyn Pate. The images were shot at the Arts Academy Studio, at Cardiff School of Art & Design, and in Portmeirion Village in north Wales. The twelve images were selected from over 1,200 images taken during the year.