During the mid 1990's a separate charitable trust was established by the Friends in order to purchase Plas Glyn y Weddw. This was made possible by a National Lottery grant, it is the independent trust that is responsible for running the Plas today.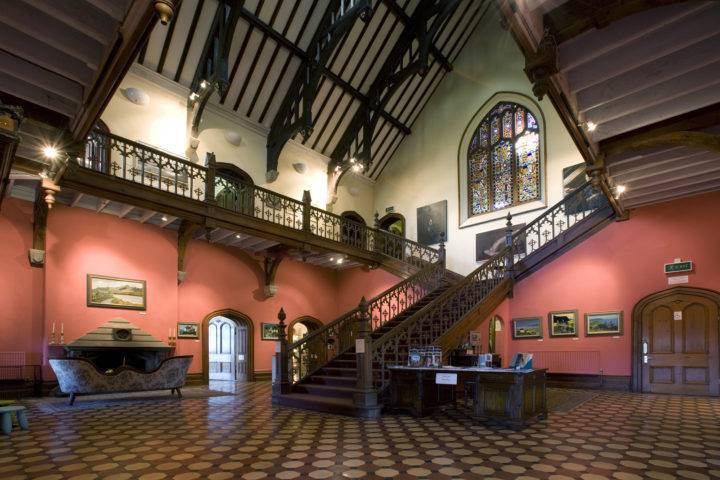 During the last twenty years, under the leadership of the former Director David Jeffreys, and the present Director, Gwyn Jones, the hard work undertaken by Gwyneth and Dafydd has been further developed. Today, Plas Glyn-y-Weddw is much more than an art gallery, it's an arts centre which combines art, nature and culture through a wide range of activities.
One of the most important developments in recent years was the purchase by the charitable trust of the adjacent woodland known as Winllan in 2008. The woodland, once part of the house's original gardens, has a network of walking trails which have now been re-opened, the main path is part of the Coastal Path.
A new car park and outdoor theatre were built in 2011 and 2012, the theatre is named after the late John Andrews, a great supporter of the Plas.
In 2016 an old tram which used to travel between Pwllheli and Llanbedrog between 1897 and 1927 was placed on display in the garden. This is the only tram to have survived and is held on loan from Pwllheli Town Council.
Plas Glyn-y-Weddw now attracts over 140,000 visitors annually and is a popular destination among local people as well as visitors from all over the world.