Plas Glyn y Weddw was built in 1857 for Elizabeth Jones Parry, widow of Sir Love Jones Parry of Madryn.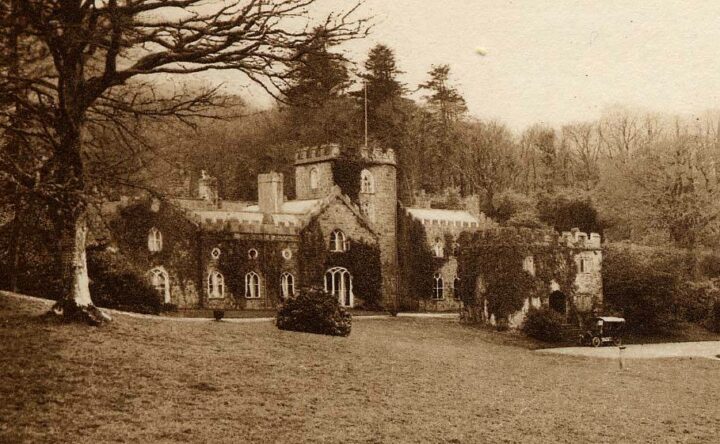 Following the death of Lady Parry and her son Thomas Love Duncombe Jones Parry, the mansion was sold to Cardiff businessman Solomon Andrews. An art gallery was established in the house in 1896 and the glorious gardens and grounds were also open to the public.
The gallery was closed at the outbreak of the Second World War and the Land Army girls stayed in part of the house. The Andrews family sold the mansion and the grounds in 1945.

During this period, the building was turned into residential flats and by the late 1970's its condition was rapidly deteriorating. In 1979, the artist Gwyneth ap Tomos and her husband Dafydd bought Plas Glyn y Weddw and through their hard work the Plas was saved from becoming a ruin.

A charitable trust was formed during the mid 1990's to take over the running of the gallery from Gwyneth and Dafydd. The purchase of the Winllan woodland in 2008 has been a key development in Plas Glyn y Weddw's recent history. The woodland was part of the mansion's original gardens and a network of paths has been re-opened, following years of development and hard work.